Daniel Woschée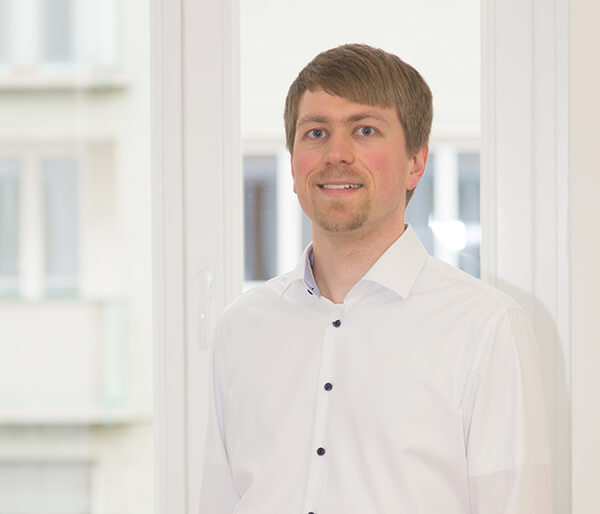 Daniel Woschée joined MFG as a patent engineer in January 2018, working on a wide range of topics such as IT, electronics and automotive engineering.
Daniel Woschée has a master's degree in physics from the Ludwig-Maximilians-Universität München where he is currently working on his PhD in biophysics. His PhD research focuses on the analysis of heterogeneous behaviour of individual cells in cell populations on the basis of single-cell fluorescence microscopy. This entails substantial knowledge in various areas such as information technology, ranging from image processing to time series analysis, and the statistic evaluation of the acquired data.
Due to his physics degree, his experience in software development and network technology as well as to his general interest in technical issues, his expertise is helpful in many areas.
Do you have questions about our services?
Please get in touch with us – we look forward to hearing from you.