Phi Nguyen-Thien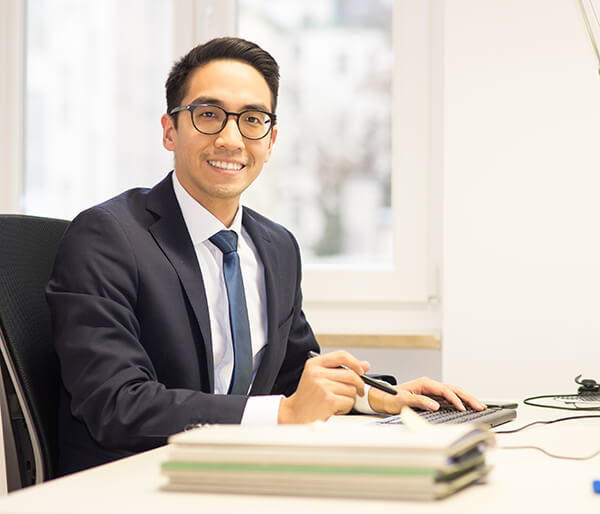 Phi Nguyen-Thien has been working as a patent engineer at MFG Patentanwälte since August 2018 in the fields of mechanical engineering, automotive and user interfaces.
Phi Nguyen-Thien studied at the Technical University of Munich (TUM), where he specialised in "Plastics engineering" and "Medical engineering". For his diploma, he worked in a research project regarding electro mobility at the Campus of Research Excellence and Technological Enterprise (CREATE) in Singapore and delved into cost models for manufacturing methods for structural CFRP automotive components.
Before joining MFG, he further expanded his expertise as an associate consultant at a technology consulting firm, where he acquired experience in quality assurance and software development processes especially in the field of automotive engineering.
Do you have questions about our services?
Please get in touch with us – we look forward to hearing from you.