Dr. JUKYUNG PARK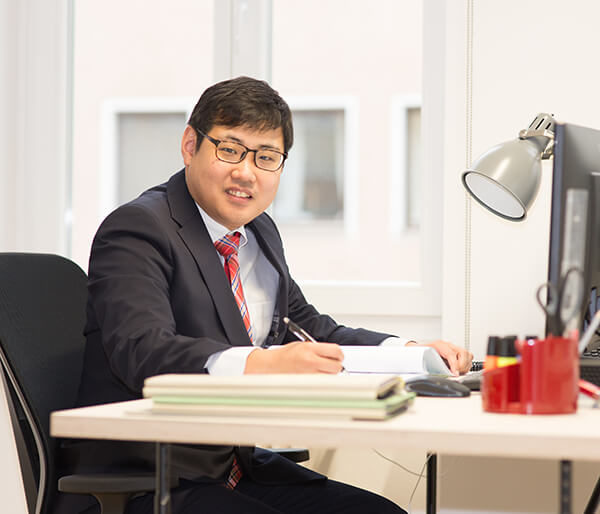 Dr. Jukyung Park has been working as a Patent Engineer at MFG Patentanwälte since October 2017 in the field of electrical engineering and telecommunications.
Dr. Jukyung Park studied electronical engineering and information technology at Kyungpook National University (South Korea), where he received his Bachelor degree. Dr. Park worked as a research associate at the Korea Institute of Science and Technology (KIST) within the Human and Computer Interaction center, where he designed a guidance system for disabled and older people. Dr. Park completed his Ph.D. in mechatronics at the university in Saarland with the topic "A Free-Flow Isotachophoresis (FFITP) device whose output is selectable by using flow control, which was used as an interface for sample purification and concentration".
His expertise lies, among other things, in all current IT areas such as software development, network and mobile technology.
Do you have questions about our services?
Please get in touch with us – we look forward to hearing from you.