We assist you
setting up an extensive and solid fence of patents around your inventions
developing and registering strong and enforceable trademarks to identify your products and services
protecting the design of your product effectively with design patents against imitation
We protect you
from unintentionally infringing on a third party's IP
from being restricted by void IPs of competitors
We support you
in defending your IP against unauthorised use
asserting and enforcing your legitimate claims
maintaining and extending your elbow room at the market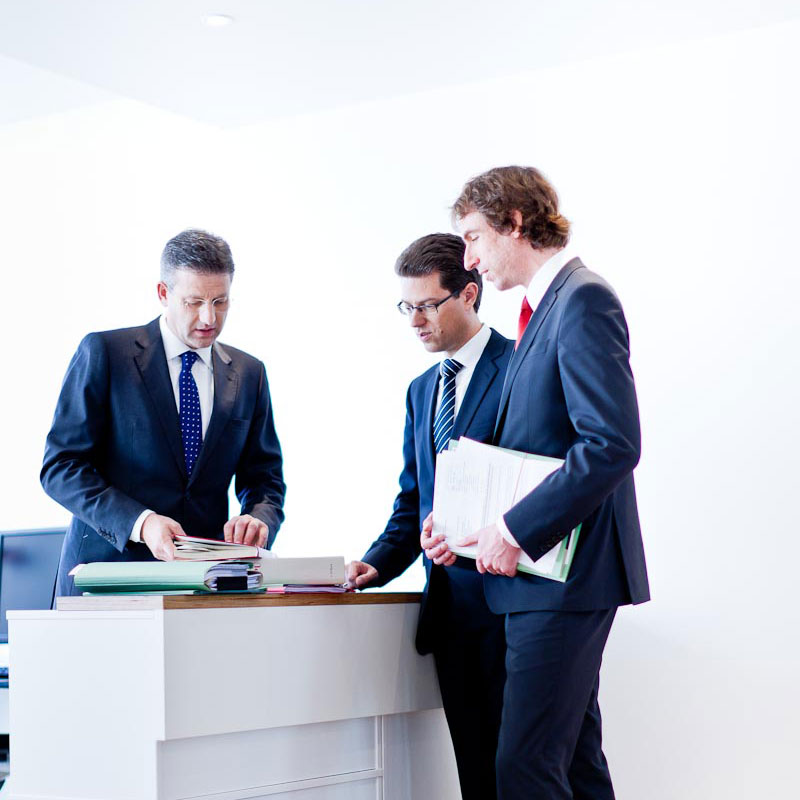 Patent Attorney Meyer-Wildhagen, Meggle-Freund, Gerhard
The employees and partners of MFG Patentanwälte support you in all IP matters.
We consult you critically and creatively to define, to protect, and to enforce your intellectual property. Not only do we consider the juridical and technical issues, we also assess the relevant economic and financial consequences, protecting you against unexpected costs.
Use our technical know-how, our procedural and juridical experience and – above all – our enthusiasm and passion dedicated to your concern.
Our network of experienced specialists, reliable fellow attorneys in Germany, Europe, the USA, Japan, China and other countries supports us in tackling difficult and complex issues. Of course, on short notice.
The employees and partners of MFG Patent Attorney support you in all IP matters